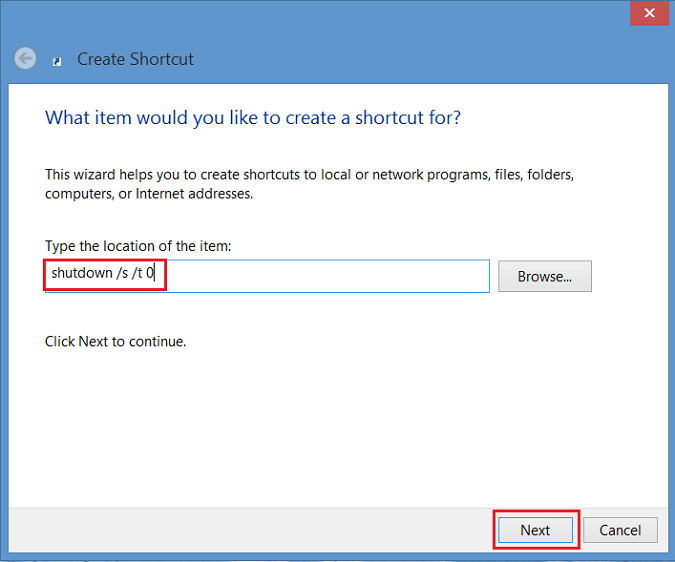 Create windows 8 shutdown shortcut button
On windows 8, in order to shutdown your system you have to undergo steps like going to start, signing out of your account and then shutting it down which is a time consuming process. We can replace these multi clicks with a single click by creating a shortcut to it.
With the following steps you can create windows 8 shutdown shortcut button
First go to your windows 8 desktop
Right click and select "New" and then "shortcut"
In the box type : shutdown /s /t 0 to shutdown your computer
Type : shutdown /s /r 0  to restart your computer
Now enter the name shutdown or restart to the shortcut
And click on the finish button
Now the shortcut is created on the windows 8 desktop
Right click on the created icon and select properties
In Properties Window, click on Change Icon button, now select the shutdown icon for the shortcut.
Now select the shortcut, Right click on it and choose pin to start menu or drag the icon to add to taskbar.
Finally double click on the shortcut turn off your PC right now.
There is another way to shut down your windows 8 and that is pressing Alt + F4 which opens the power menu.
But if you want to shutdown through clicks follow above method.