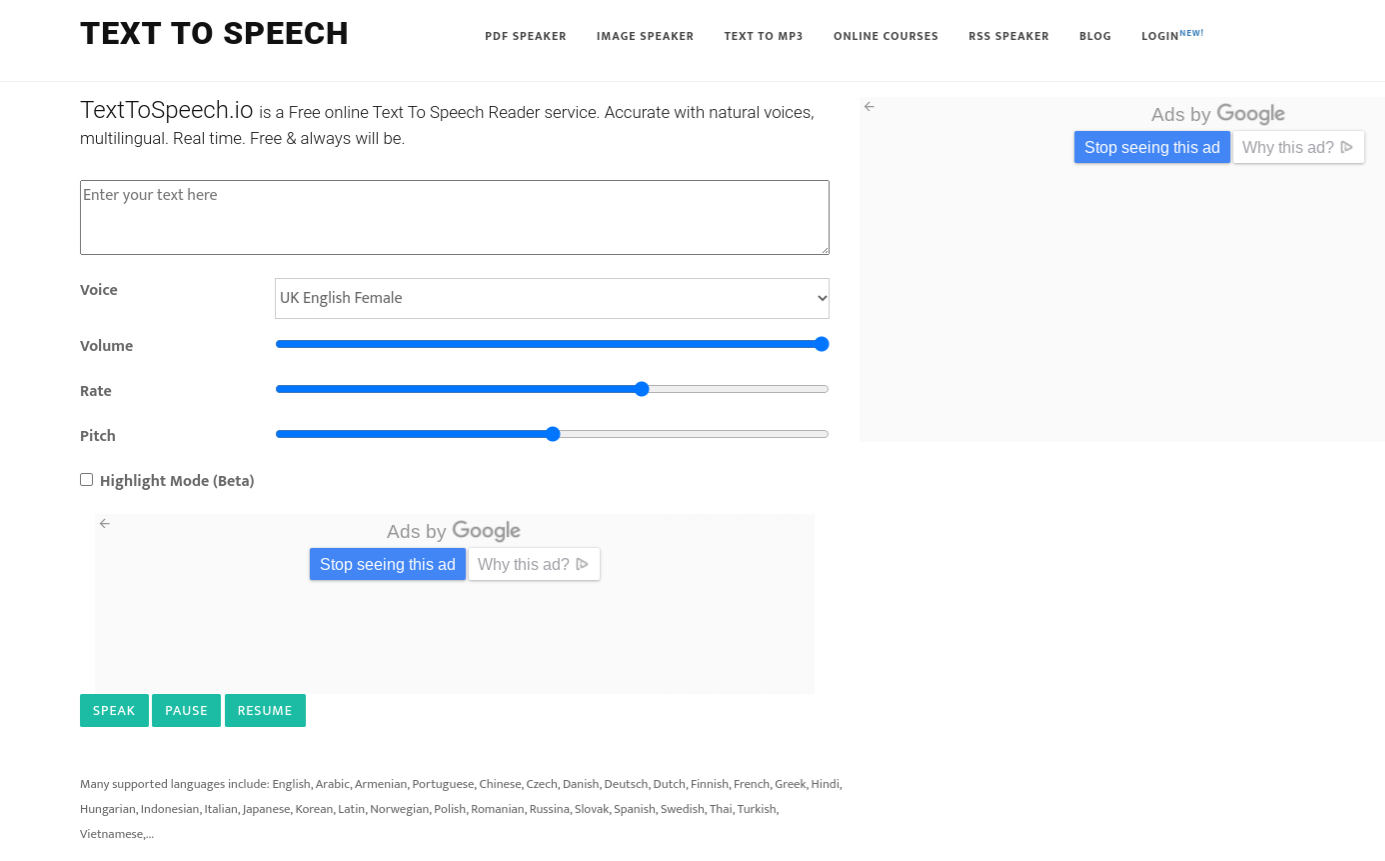 Nowadays people can simply input a raw text file into a software on their PC and have it read out loud for them, thanks to the Text To Speech converter. TTS converts digital text to speech, which proves exceptionally useful for the visually impaired and those who have difficulties in either reading or speaking.
You can even use TTS web services to make videos without having to speak on the microphones. The problem with TTS is that sometimes it sounds a little unnatural. However, some converters and services are able to fix this issue. Below you will find a list of the top 5 Text to Speech converters and services on Windows 8.1, 7 and windows 10 which can produce the most natural voice possible
Know About Online Text To Speech Converters For Free
Im Translator
ImTranslator is a plugin / online translator service that can be used to translate text instantly from browsers like Google Chrome or Mozilla Firefox. The service is powered by Google and other machine translation engines for over 50 foreign languages.Their TTS service is free to use and has excellent voices available in multiple languges. This includes English, French, Chinese, German, Italian, Japanese, Korean, Portuguese, Russian and Spanish.
ZAMZAR
ZAMZAR is an online text to speech converter which is used to convert pretty much all types of media files. This includes text, audios, videos and e-books. In 2009, ZAMZAR added the ability to convert raw text to speech. You can convert pretty much all types of text files into mp3 files using ZAMZAR Text To Speech service. This includes doc, docx, odt, pdf, pub, txt, wpd and wps. However they do not have the option to choose voices.
YAKiToMe
YAKiToMe is another excellent free online text to speech service. The site was founded in 2005 and it's the world's first cloud-based software-as-a-service (SaaS) TTS provide. Some features do cost money, however for normal users their free service is more than enough. You can convert many languages using YAKiToMe, even more than ImTranslator. They also have a wide variety of voices for you to choose from. Some of these voices will cost money to use, but very cheap.
iSpeech
iSpeech is one of the leading companies in TTS technology. They have a very great platform and numerous services including online text to speech, mobile apps, API, Voice Recognition… Many websites use iSpeech as their main TTS service. With iSpeech you can do many things beside the traditional TTS. You can covert your blog into podcast, integrate their TTS into your phones to read messages, etc.…. You may have to pay to use some of their advanced features, but it's definitely worth the price.
IVONA
IVONA is certainly on of the best TTS converters on the Internet. You can use their service for free but only for a limited number of words. Their Text to speech converter service is of supreme quality and top-notch technology. IVONA has a huge collection of voices and languages, and most importantly their TTS technology produces some of the most natural voices in the market. Their advanced service will cost you money, but it's absolutely worth it.
That's our top 5 for Text to Speech converters / services on Windows. They are the best on the market and you should choose wisely based on your requirement. If you just want to try out this amazing technology or use the service for fun, go with the free options. However, if you'd like get serious by using TTS in your business or your education, your best choice would be iSpeech or IVONA. This is an amazing technology and it'll definitely help you out tremendously with your goals.