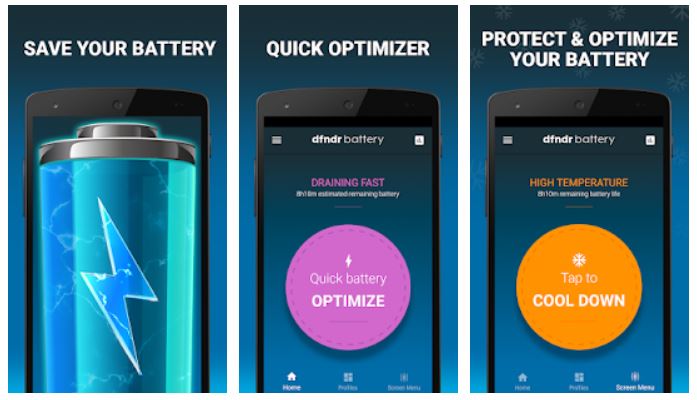 With the advancement of the technology of smart mobile phones, people have started worrying about the quick discharging of batteries. To the rescue of android users around the world have come the best battery saver apps for android that can be downloaded from the google play store. The phone will no more die out of battery at crucial moments and would not even require charging it twice a day.
Best Battery Saver App For Android Free Download
Easy Battery Saver Android App
This is the easiest application for mobile energy-saving purposes that is designed to optimize the using habit of an android user. It is run by four basic saving modes namely, general saving, Intelligent Saving, Super Power Saving, and Advanced customized mode. The easy battery saver app also provides advanced modes that can be customized by the users at their convenience.
DU Battery Saver & Widgets Android App
This is a free application on the Google play store that guarantees a 50% extension of the phone's battery life. The preset power management modes are easy to use with a single touch control mechanism.
Battery Doctor (Battery Saver) Android App
The best feature about this professional power manager app on android is that it is available in 19 languages around the world. Task killing and proper CPU sharing are automatically controlled by this Battery Doctor that has touched over 150 million downloads in 2014.
GO Battery Saver & Power Widget Android App
This power-saving app accurately estimates the remaining battery time and allows people to use internet data accordingly. Toggle control and power testing are the prime functions performed by this user-friendly widget.
2x Battery- Battery Saver Android App
Download such battery saver apps and there would be no need to manually turn on/off the internet. 2 x Battery savers automatically manage 3G/4G or Wi-Fi connection in the background and thus reduce battery consumption. CPU usage is controlled by cleaning unwanted cache memories and the precise battery level is reflected in the status bar. You can download apk from the official website.
Hope the above apps help you to save battery for your android mobile phone.